As a publicity stunt to advertise Game of Thrones, a dragon skull sculpture has been installed on Charmouth beach, Dorset.
Over two months in the making, a team of three sculptors painted, designed, and constructed the skull, measuring 40 feet long, 8 feet wide and stands at over 9 feet tall.
The amazing sculpture complements the already wonderful beach background. Torn between the scorching sands and desolate seas, it looks as if the dragon chose a very somber place to rest during its final moments. It's as if the creature wanted to be laid to rest at this tranquil spot.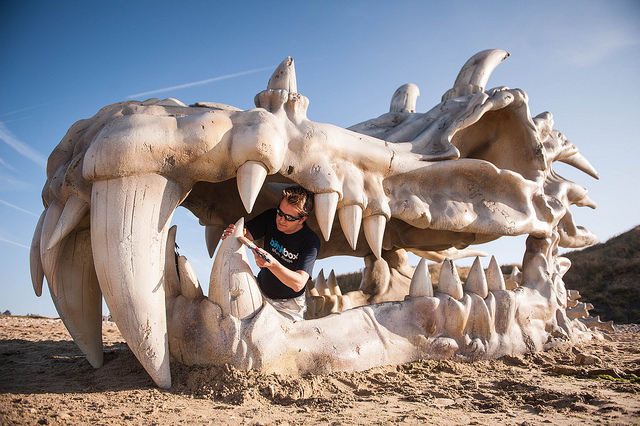 Comments and Tag Friends ⤵
Please check ☑ Also post on Facebook to Share with Friends